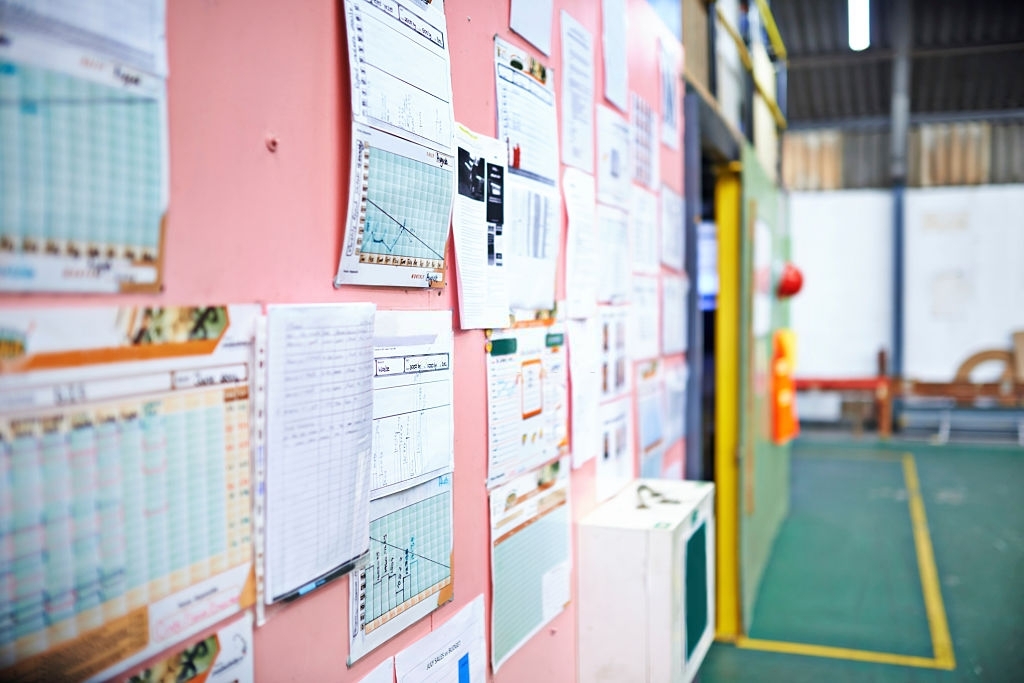 10 Free Timesheet Templates For Tracking Employee Hours
Table of Contents
4 timesheet templates for your business
Timesheet Templates for Different Industries
No project can be accomplished without proper time processing and every worker knows that. And this is just the area where the time sheets are employed. People give varied opinions when it is necessary to use timesheets, because time tracking is an especially tedious task. Yet, this activity may actually be simplified by applying special software or premade templates.
Free sheet patterns presented in the article will make this process much more pleasant.
What Is a Timesheet?
A timesheet is a form of worksheet or a timecard employed to keep account of the office hours taken by an employee. Overall labor duration is tracked daily, weekly, monthly, or annually. Basically, timetables apply the timing related data of your staff.
The application of time trackers is crucial for keeping the company's payroll transpar`ent, since staff members receive payment for overall hours earned. It is a good measure to keep personnel organized. Generally speaking, introducing worktime table to the organization will definitely make the whole workflow easier and increase productiveness. The most basic spreadsheet patterns will benefit small business, while large-scale organizations might prefer sticking to worktime tracker programs or more advanced and complex versions of the aforementioned timetables.
A typical time-table usually consists of the next fill out fields:
Employee's name
A date section
The time when the assignment was started and finished
Lunch and break periods
A graph for total leave hours
Project related column
A line for a signature of an employee and superior
Initially, there were paper timing cards that workers filled out manually every day. This method turned out to be an inefficient source of paper routine; thus, modern day operational time tracking is mostly performed via a digital timesheet template that performs the calculations automatically and even forms a report for the supervisor. The most notable advantages of sheet implication are the accuracy of hours earned assessment and sparing time on paperwork.
Applications of Timesheets
Tracking of hours in operation is the most basic application for a timespan recording sheet. But that is far from all, because timesheets are also featured in many other activities, such as:
Project management
Workflow monitoring
Billing
Remuneration assessment
Report writing
And the possible applications can be greatly extended by choosing the right free sample of a time chart.
Weekly Timesheet Template Free
The free timing spreadsheet is a smart solution when personnel receive salary based on operational hours weekly. A timing card simplifies the summarized job duration tracking and involves crucial data:
Weekly schedule
Task start/finish timeframe
Afterhours count
Time period for leaves
The weekly timesheet template autonomously computes summary workflow time for later reporting. Staff members are supposed to enter only the information about the timings of the work beginning and finishing, date fields are typed-in automatically. Payroll is also processed by this sheet, based on hourly payment rate. Thus, such examples will improve company's managerial transparency and make it more comprehensible for employees.
Bi-Weekly Timesheet Template Free
On a contrary to the last example, bi-weekly timesheet template is utilized for processing labor duration and payrolls fortnightly. Free timecard is applicable in organizations where personnel receive payment every two weeks. The sheet allows employers to be informed of the most necessary time related aspects of the job, in order to provide staff members with transparent data about their assignments and simplify the work report writing. Timecard includes:
Schedule
Regular hour amount
Extra worktime period
Lunch and recreation breaks
Total leaves
The sheet pattern performs the counting automatically; employees only enter the timeframes of the work. As for total wage calculation, this timing sheet also does that on its own, based on the preset wager Rate Per Hour.
The given timetable is also available in optimized for Microsoft Excel format and can be printed for a report.
Monthly Timesheet Template Free
The next sheet example is more complex than the previous ones, since it allows for monthly tracking of invested time and overall salary. Monthly time data in this free timecard sample can be subdivided by weeks. The time sheet includes next sections:
First day of the week date
Hours worked
Overall salary
The given timecard autonomously enters the current month into the respective graph. If a timetable is needed to be assigned for a specific period, the pattern can be edited by filling-in any other date of the month. Total workflow time and remuneration of personnel is counted by system and displayed for further report. Payroll is also computed according to Rate Per Hour and overall labor length.
The provided spreadsheet is optimized for the most popular spreadsheet applications, and may be downloaded free of charge.
4 timesheet templates for your business
Entrepreneurs who desire to monitor how efficiently their staff members spend time during the project assignment, will surely appreciate the next 4 timesheet samples. Those will also ease daily chores with assessment of work time and report producing.
Timesheet Template for multiple projects
The given timetable serves a purpose of assessment of overall time spent on the assigned project. This example can be sorted according to assignment name and weekday. The current example helps a lot when you need to start tracking hours earned on several projects.
Such timecards automatically perform the calculations of total work length and provide all the necessary data for printing and adding to a report about an employee's work performance.
Timesheet template that calculates hours
In terms of precise hours earned calculation, this timetable is irreplaceable. The timecard example ensures that all the typed digits are computed correctly.
The time tracking function of this example is common yet effective – just enter the term of work start and finish, and the overall amount of breaks taken. The spreadsheet counts the summary amount of labor duration and displays it in the hh:mm:ss format. The resulting sheet may be printed out and used for reporting assignment status.
Some might also find this sample interesting because of its high customizability. Anything can be edited in this timecard, starting from changing of colors and time formats and ending with editing of spreadsheet formulas and structure.
Timesheet template for employees
It is the most commonly found free time chart for the workforce with only the most basic and essential functions that do well at time-saving on manual information inputting. The table is often represented in the form of a daily timesheet template. Workers enter only the most important data about their job, including:
Current date
Time when the assignment began/ended
Break timeline
Summary of daily worked hours
Extra and normal labor hours
All numbers are autonomously computed and displayed for future reporting. A great solution for time economy on typing in the timesheets.
Timesheet template for project management
The purpose of this sheet sample is to ease the chore of assignment tracking and management. The employees fill out this timecard with the main data concerning the job:
Project number or title
Manager's name
Working day timeframes
Designated tasks
Current status
Assigned workers
Job priority
Deadline date
The presented table sample allows for easy reporting and is the right choice for managers who prefer focusing on basic projects that don't require any elaborate strategizing. In such manner one can avoid using complex management software. But the main feature of the timecard is its aptitude for assisting in funding processing and meeting the deadline timeframes.
Timesheet Templates for Different Industries
Usage of timing chart patterns makes a benevolent impact on the overall working experience of many employees and superiors. They simplify the managerial routine for most companies, but some need more advanced tools. The personnel of specific industries may need time charts that would suffice the peculiarities of their jobs. Moreover, clients' and individual demands also vary depending on the industry and that is just the reason for choosing a narrowly specialized timetable.
Timesheet Templates for freelancers
The given sample is intended for employment by freelancers, online accountants and contractors. Typically, a freelancer dealing with several customers must report them about the accomplished tasks, comprising length of the workflow, recreation and extra hours. An ordinary worksheet with graphs for date and work timeline will come in handy for any freelancer.
Free timesheets for freelancers do assist in tracking the timespan required to get the job done and meet deadlines. Those should ease the assessment of the adequate pricing for the ongoing tasks, since some freelancers have their payments tied to the hours worked. Such spreadsheets are done in Excel.
Timesheet template for remote workers
Nowadays, remote employment is steadily applied in different companies. Thus, employers need to be informed about the timespan their home workers spend on the tasks. That is why the free timesheet might also be adapted by remote workers for checking terms when the project is actually being processed by an employee. The pattern's active period depends on the payroll system utilized by the company for regular staff.
While timecards applied to reports provide employers with the details about the timespan of their remote employees working on the assigned tasks, they still need to be sure that the staff members are actually working. This is just the case when it is recommended to use tracking or screen capture software.
Timesheet template for software developers
Development is a type of job that demands constant monitoring of job state and time. Software developers require timesheets that enable them to plan their workflow, and report its status to the employer. The most efficient timing table design for software developers includes:
Project entitlement or ID
Working timespan
Overtime
Summarized amount of leaves
Overall working timespan
Notably, if the several employees act as a team, timing sheets open them an opportunity for flexible working duration structuring and task control. Using them will only add to the team's morale and let them concentrate on doing their job on schedule.
Final Thoughts
Timesheets are powerful and flexible timespan tracking and management tools that are available for the workforce of any industry. Application of timing sheets allows for efficient monitoring of work state that may be included in a report. Although time sheet samples are often lagging behind specialized programs, they are still used worldwide due to their availability and simplicity.