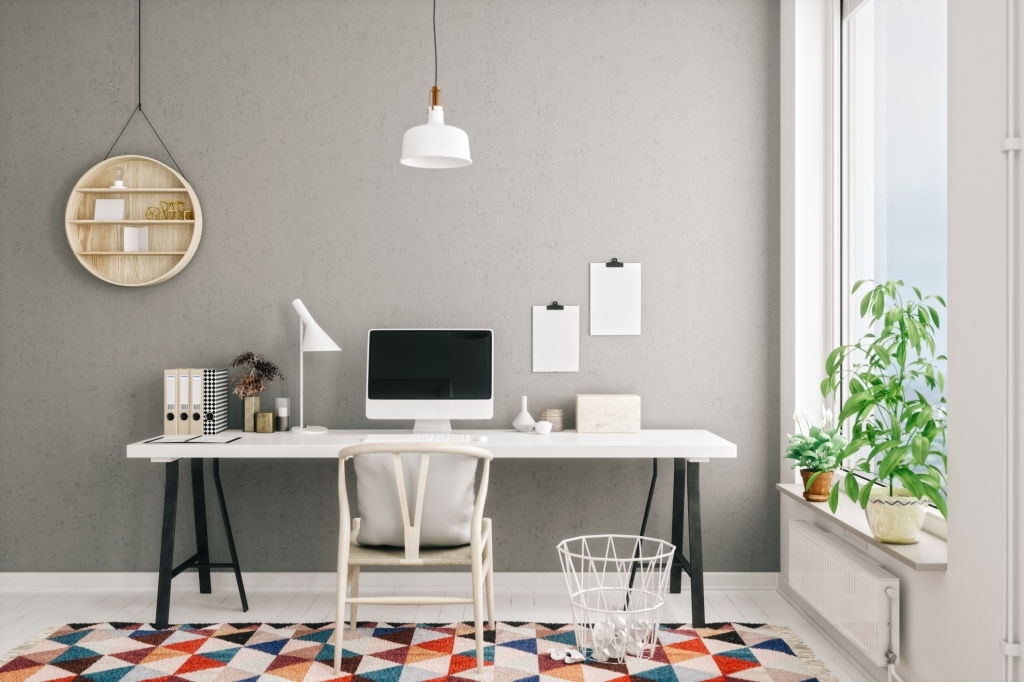 7 Home Office Hacks That Will Help You Get Organized
Table of Contents:
Clear the clutter and add some extra functionality to your workspace with these home office hacks.
Whether you work from home full-time, or simply enjoy having a workspace in the house when you need it, maintaining an organized space is crucial to your productivity. But when you're working with limited space and resources, it can be tricky to reach the full organizational potential of a room. Here are a few home office hacks to help get you there:
Binder Clip Cable Organizer
Tired of the unsightly mess of cables crawling up the back of your desk like vines? Fed up with trying to detangle said mess, just to retrieve the connector end of one item? The solution is simple: binder clips. Just attach a few clips to the edge of your desk and thread a cable through each one, allowing the connector ends to sit on the clip where they can be easily accessed as needed.
Secret Printer Drawer
A big part of an office's disorganization stems from clutter. And the more items you have in your workspace, the more likely you are to be hindered by distractions. Drawers, generally speaking, are great clutter-hiders. But you can take it up a notch by using drawers to hide some larger items as well, like your printer. For extra ease of access when printing, reconfigure the front of the drawer to drop down like a tailgate rather than removing the printer each time you want to use it.
Cable Labels
If the first tip wasn't enough to get your cables and cords in order, stick some labels on them as well. Use tape to make little flags at the base of the cords, then write the item they correspond to. You can even use the plastic tags from bread if you don't want to use tape. Easy as that!
Distraction-Free Charging Station
With all the distractions that come with having a home office as opposed to a traditional workplace office, you might appreciate the dual functionality of this off-desk charging station. You can get creative with the setup since it will depend on the location of your electrical outlets, but for maximum value, opt for a location away from your desk so that you won't be tempted to check your phone as often.
Multipurpose Filing Chest
Repurpose a chest by giving it new functionality. The inside can be easily tweaked so as to accommodate hanging folders or trays. You can even use the inside of the lid as a bulletin board. Guests in your home office will appreciate it too, since it can be used as seating when folded up!
Jar Storage
For people who like a visual of their resources (especially those in creative fields!), mason jars are a fantastic alternative to drawers. They're easy to source, too. Head over to your local grocery or kitchen store for a set of these organizational wonders. Just remember to invest in two sizes if you plan on arranging them in two rows.
Dry Erase To-Do List
Rather than scribbling to-do lists on scraps of paper every day, give your system an upgrade and a makeover. Use any ordinary frame with a glass insert as your canvas. It will sit neatly on your desk, allowing you to simply erase tasks as they are completed.
As you re-evaluate your home office space, you needn't stop at organization. Design can go a long way, too. Plus it might inspire you to add an organizational element that you would've forgotten because of its poor aesthetic. For example, you can take an ugly old filing cabinet and upgrade it with some paint, or reupholster your tired office chair. Consider such options as you implement some of the hacks listed above.