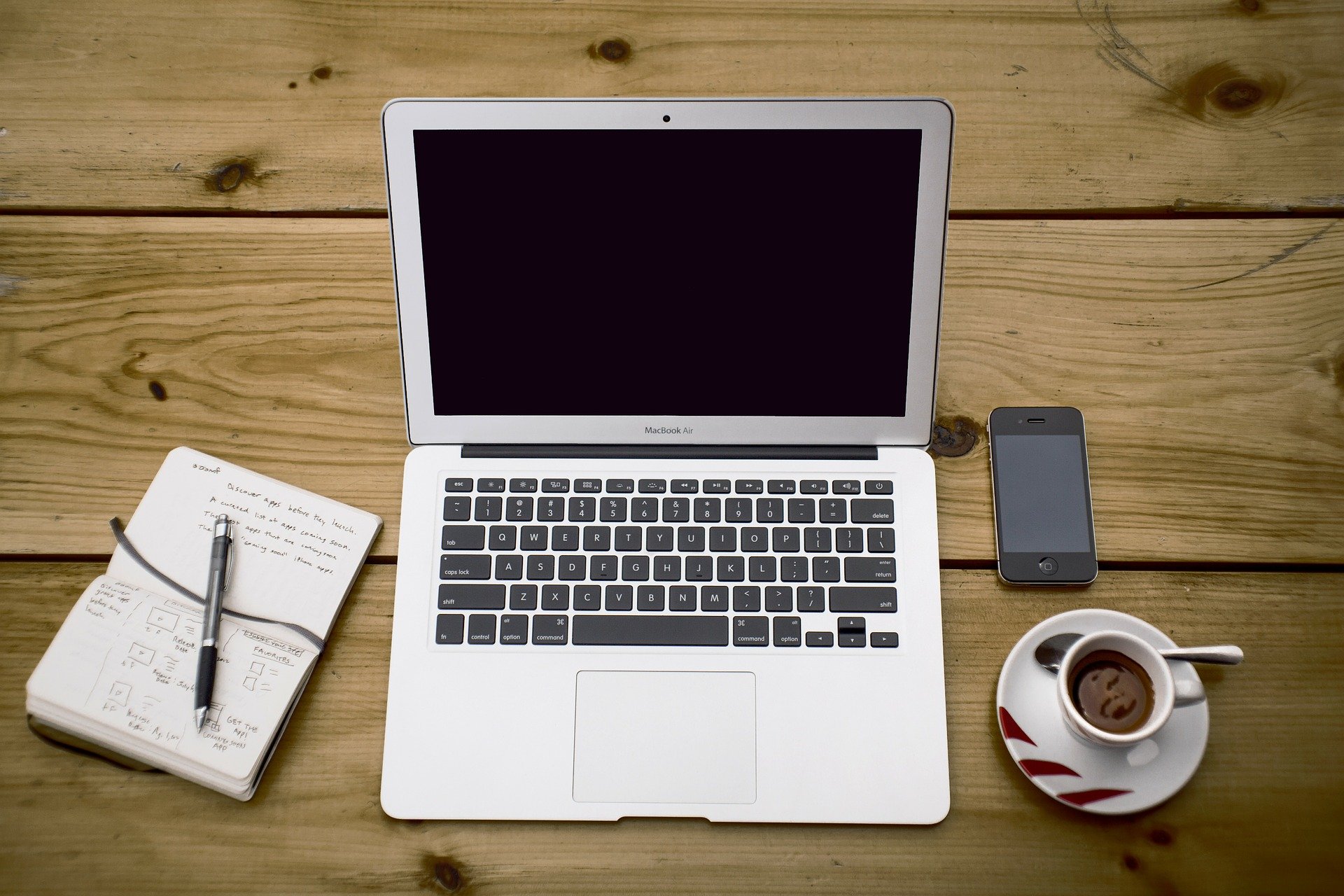 To remote or not to remote? That is the question of productivity!
Table of Contents
2020 has influenced our working routine a lot and probably we will never fully come back to before - COVID era in terms of job rituals. Firstly, a lot of companies all over the world had to arrange stable remote workplaces for their workers. Without any doubt it was a huge obstacle because of plenty of factors.
Team members concerned about their health, about a silent place at home, which in a pandemic era usually was flooded with their household members. Therefore productivity suffered a lot.
However remote work has nothing to do with a level of efficiency and productivity. For instance, lots of managers realized that staff had achieved a lot more goals while working remotely. Moreover, companies, which had never previously considered home offices for employees, have figured out that it can be efficient and profitable. In fact, 84.5% of businesses plan to maintain the tremendous part of home offices opportunities for their employees.
For example, Twitter even insisted on this practice for their staff. But what's the key factor which makes companies stay remote after cancelling COVID restrictions? The thing is, remote work boosts a team's efficiency, has a huge impact on its overall happiness and physical health.
Why does productivity matter a lot?
Long story short, productivity is a measurement of efficiency at your goals' achievement. It is as important as effectiveness. Effectiveness is "the facility of accomplishment of a craved goal".
Nonetheless, despite the efforts of employees at successfully achieving some tasks, it doesn't always lead to productivity. Because it requires maintaining being motivated and concentrated. This attitude makes tasks accomplish fast and highly resultative.
Determine what exactly productivity implies for your company. As a manager, you should be very flexible in measuring productivity of every member of your team.
For instance, developer's productivity may include implementation of new features or solving a difficult task or coding fast and successfully. Support service should be concentrated on good reviews from customers and sales ratings. Employers can measure this by implementing onboarding and options for customers to review products.
Productivity also has a lot to do with your planned final result. Moreover, it's critical in a home-office team because you don't obtain opportunities to communicate offline on a daily basis.
Here comes productivity tracking apps, which help a lot in location hints of decreasing employees' productivity. Actually you can figure out successfully done tasks, encourage your workers to concentrate on more important goals.
Every employee should know that results will be appraised and that their contribution has an impact on a common target. You can offer your employees such productivity measurements as:
Quantity of the finished tasks
Overall clients' sufficiency
Relation between done tasks planned-to-do tasks
How is your staff productive? Recent researches claim that home office employees accomplish their goals faster than their "office buddies". In general they ask for less time-off and close all their tasks faster and more efficiently. Let's elaborate on every of these proclamations.
Remote employees are more engaged in working process
First of all let's discuss an overall team's performance. Recent study, which included 16000 call center staff and lasted 9-months showed a 13% boost of performance. This study was produced by Chinese travel company CTrip. In addition, home offices' employees tend to have a small amount of time-off due to illness. This made 9% of the boost. 4% appeared due to taking more calls. It was easier for them to concentrate on their job because it was easier to reduce stressful noises at home. Another US study revealed that the home office skyrocketed successful accomplishments of work to 35%! Best Buy, which also implemented a remote work program, said that their ratings also increased a lot. Workers are also happy with their new environment. 65% of the staff said that they boosted productivity.
The same point underlined ConnectSolutions remote working report which claims home environment has a good impact on productivity.
And it's obvious a direct consequence of encouraging folks to arrange their workplace. Every person is able to make their own perfect work vibes. For instance, a lot of folks state that music is an inevitable particle of work process and concentration. Others may consider musical accompaniment as a distraction. Some people find office noises exciting, while others stay more focused on work in a quiet place. 30% of survey's participants confessed that "lonely job" makes them close to more tasks in fewer time. 24% said that it's insignificant for them and doesn't impact on their work productivity.
Generally speaking 77% of survey's participants claimed to increase their productivity.
In addition, employees demonstrated efficient job attitudes when they had a chance to choose their working hours. Companies agreed with this statement also: 85% declared that remote jobs increased their productivity.
Interestingly, despite the opportunity to do their job wherever they want to 84% of staff work from home. The second favorite places to concentrate on tasks are cafes and openspaces.
Remote workers take less days-off
The thing is, workers have a lot more opportunities to think about their health and to get rid of risks tangled with quality of food and comfort.
At home people more likely stay focused on working processes despite, for instance, having flu or other comparably mild disease. Actually they are not afraid to "share" their illness with other staff' members. They are able to have a good rest well and implement more healthy activities into schedule.
Moreover, approximately 89% of workers claim that remote jobs help them to adjust their working time and allow them to think about their health more. 77% added that this type of job provides them with more healthy habits.
Reducing mental health issues is also a tremendous factor in increasing work productivity. Above 84% of employees confessed that adjusting working hours themselves provided them with opportunity to take care of their mental and emotional state, 86% claimed that it had a good impact on their stress issues.
Sometimes we all have family problems, it's natural for every human being. Remote job helps to minimize risks of losing a job tangled with family tragedies (like a painful divorce or another tragedy). 88% under such circumstances stated that they could have maintained their work productivity with adjustable work hours.
Exhausting trips from house to work and vice versa is a tremendous factor impacting workers' health and emotions. In the US it takes 26 minutes to make a one-way trip from office to home. In a year it floods into an additional 200 hours! Reducing this type of unproductive activity helps to decrease risks of some cordial problems and even oncology.
Remote team tends to work more
Home-based staff in general concentrates on their job tasks for four hours more, claims Gallup's study, State of the American Workplace. The same information was provided by AT&T workers.
Overall, the average remote employee every month works additional 1.4 days, claims Forbes. This extra time comes from willingness to work more and refraining from taking the time off. Manageable work hours is a key factor in this case.
Employees tend to divide their work tasks in the more appropriate way.
Engagement takes it all
It is obvious that people who deeply engage in working processes are more willing to make perfect results for the company.
Disengagement at work is a serious and widely spread problem. Also, insufficiency, tangled with inflexible working hours, spreads fast among team members, which leads to a stressful environment. You are able to avoid this problem with remote work.
Self-manageable work hours is a good solution in terms of fighting with disengagement.
The same Gallup study claims that approximately 32% office employees are more engaged compared to 28% "traditional" ones.
The strange thing is, physical availability isn't tangled with high quality of job conversations. Also, temporarily absent employees tend to reconnect with their co-workers, states Harvard Business Review. Almost half of remote staff (45%) love job full-heartedly. Only 24% of folks, who work from office claimed the same.
Communication is the key
Teamwork is a main concern which employees have while considering remote work for their team. Nonetheless, statistics demonstrate quite the opposite: remote jobs can actually boost the quality of workers' communication.
81% of remote employees claim that their collaboration with co-workers is perfect. Just 3% of remote workers described their communication as insufficient. Nonetheless, 54% of folks want to maintain the networking process outside the office. And let's not forget about small talks in the office, which also "eat" lots of time.
Can't buy my loyalty
$4,129 is an average price, which companies pay to hire an employee. Because of such a high price it's natural for a corporation to encourage their staff to stay for a long time. Decreasing employees' turnover is what every employer is striving for.
Even the opportunity to work from can highly boost the attractiveness of job posting in the candidate's eyes. That's why companies, which offer home office jobs to their employees, have 25% workers' turnover rate.
Moreover, 76% of workers underlined that they aren't eager to leave a company if it implemented opportunities to work wherever they want to. 74% confessed that they would opt for remote work and leave their current office company.
Workers turnover decreased to 50% after remote work implementation, claims another research. Another study demonstrated that workers' turnover decreased by 50% when workers had an opportunity to work from home.
In addition, 99% of respondents stated that they will be sufficient with remote work during all their life. It's not just a desire to work wherever you crave to. 33% of staff would have agreed to a 20% pay cut just for the opportunity to work from an acceptable place for them. 22% agreed to make their vacation time more flexible. 52% of employees even over persuaded remote jobs with their employers. Companies which have strict "only office" rules face problems with engagement. 62% of employees decided to leave a company due to lack of flexibility and opportunities to manage their working progress. 79% said that they will be more devoted to company, which offered flexible job opportunities.
Remote job creates a healthy and happy people
To sum up, let's discuss the bond between joy and productivity. The thing is, the happier and more satisfied an employee is the more goals he achieved, study claims.
Let's be honest here: The majority of people like to dress comfortably and don't engage in useless office rituals. These factors shape human work/life balance. Even extrovert personalities tend to enjoy their ability to work from their favorite cafe. So, 71% of remote workers state that they're more than satisfied. Only 55% of "traditional" workers told the same. 45% of office workers say that happiness directly depends on opportunities to work remotely. Even workers who have only one day of remote job per month have a 24% more chance of being happy.
Home - stay employees have a lot of opportunities and tools to manage their lives. Ability to adjust their working hours has a great impact on their health. They talk about the ability to have a good rest and reduce stress.
44% of remote employees have an optimistic view of life, 53% tell that they don't have anxiety. 81% underlined their amazing well-being.
Astonishing statistics also show that almost 100% of remote staff advise to try this job format to friends and other colleagues.
It's all about money
Remote work is a perfect option for your employees, but there are way more pleasant bonuses.
And what about money? Long story short Cisco found out that they reduced costs to $277 million per year from telecommuting employees. Overall, businesses saved $11,000 every year per individual remote worker, stats Global Workplace Analytics.
Just imagine: if just 50% of the U.S. would have worked remotely, businesses would keep $700 billion every year. The huge amount of reduced costs come from rental costs. Office space isn't required therefore you shouldn't also pay for cleaning services and other utilities.
Nevertheless, during COVID pandemic remote work provided an opportunity to entrepreneurs to save their businesses via remote work.
Poor weather conditions, traffic jams and other destructive factors may tear your team apart. But if your staff are prepared to work alone, that obstacles are not a problem at all.
If you crave to reduce your companies' costs, make your employees more cheerful and healthier and stay in touch with your team try to use AtTrack. AtTack is a friendly-to-use SaaS program, which helps to manage and track your employees' working schedule. For further information visit our site.