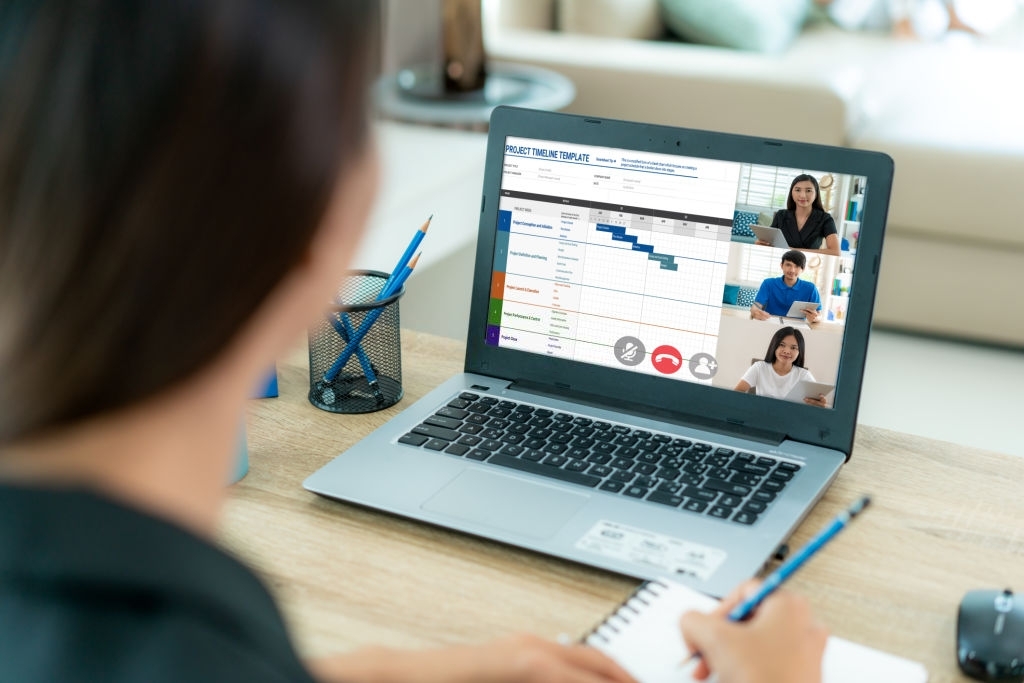 Top Tips to Manage Your Virtual Team Effectively
Table of Contents
Managing your team of virtual assistants can be challenging. It requires extra effort, a lot of adjustments, and a solid commitment to the job to carry out the role as effectively as possible.
The remote setup often disrupts vital things such as communication. The distance also affects the efficiency within your team and delays in-person chats that can quickly solve urgent matters in the business. However, utilizing suitable systems, processes, and platforms can help alleviate these challenges.
To help you become a better remote team manager, here are 10 of the best tips to create and manage a team of top-performing virtual assistants.
1. Set an onboarding meeting
Hold an onboarding meeting first with your virtual assistants before delegating and delving into the job right away. The onboarding stage is an avenue for you and your VA to discuss the role expectations, negotiate salary, hours of work they need to fulfill, and the job scope.
Onboarding is mainly done to ensure that you are on the same page with your employee. It can also serve as your last defense against disappearing and unreliable VAs. So, it is vital to note and resolve possible red flags and issues that might arise at this stage.
2. Provide Standard Operating Procedures (SOPs) during their training
A standard operating procedure is a series of steps and how-tos of the tasks in the business. It will guide your VA in performing the assigned job and managing sudden matters. A clear and easily understandable SOP will save you tons of time and effort in training your VA.
3. Provide them with tools they need
The next tip is utilizing and providing your VAs with the right tools that your business needs. It is essential to secure reliable communication channels, project management tools, and time tracking systems.
For accessible and real-time communication, it is best to use Slack and Skype. For project management, tools such as Trello and Asana will help you keep track of projects, progress and allow easy delegation. Lastly, a reliable time tracker system like AtTrack and Hubstaff can help with efficiency and monitor your virtual assistants' productivity.
4. Discuss with them your company culture
Introduce your company culture right on to communicate your expectations and the work environment to your virtual assistants. It will give them an idea of how things work within the organization and what they need to fulfill to carry out their role effectively.
Excellent company culture influences the performance of your team members. Conveying a culture where growth and development are encouraged will most likely create a team of high-performing individuals.
5. Conduct daily check-ins and check-outs
Conducting daily check-ins and check-outs promotes productivity. It keeps team members focused on the tasks they need to do for the day and prevents procrastination from getting on their way.
AtTrack is a helpful tool to track the time and performance of employees. It provides a list of tasks assigned to each virtual assistant upon checking in, records their progress in real-time, and presents the completed tasks at the end of every shift. AtTrack comes in handy in overseeing your business' productivity, and it also records tasks where a VA spends the most time.
6. Provide further training to help them improve their skills
Encourage growth and development in your team. Giving your team members an opportunity to improve their skills will benefit your business in many ways. They can perform better and can contribute what they learned from training to upgrade your operations.
Another benefit of providing training opportunities is that it will increase employee retention. It will save you extra costs and effort to hire new fitting employees.
7. Assess their productivity and suggest points for improvement, especially when they're new to the team
It is usual for new hires to stumble upon several challenges on the job. However, it would be best if you still kept a close eye on patterns of performance and productivity. It is best to come upfront with your observations and be honest in giving suggestions.
Time tracking tools such as AtTrack can help you assess the performance and productivity of team members. It will help you monitor their progress and see which tasks take most of their time. You can present data generated from these tools to your VA as a basis for your suggestions regarding their work.
8. Reward high-performers
Giving rewards and compensation is one way to motivate your employees. By recognizing the effort they put into the job, you raise their morale and inspire them to do more than what they're expected to do.
A simple act of recognition or random "well done" praises can do more than you think. It increases your team's confidence and drives them to perform at their best.
9. Conduct quarterly reviews
Foster communication within the team. Conduct quarterly reviews to check on every team member and encourage them to give feedback on their job experience.
Keep it light and casual to convey a safe space to express their thoughts and opinions freely. By doing this, you can assess their state in the team and give your feedback and suggestions. You'd be able to know your employee more and evaluate their progress under your management.
10. Get to know them outside work
Building a strong relationship with your team members is valuable. Establishing that sense of connection and extending your healthy organizational culture outside of work is vital in creating a team of high-performing virtual assistants.
Don't let the remote setup and distance hinder you and your team from having fun. Conduct happy hour meetings where you can enjoy talking about random things instead of work or organize virtual team-building activities to strengthen your bond as friends.
Conclusion
Outsourcing to a virtual assistant can do wonders for many businesses today. With the emergence of virtual teams to aid your operations, you must understand how it works and effectively manage your virtual assistants.
It is right to say that communication is the lifeline of virtual teams. So, going the extra mile to understand and build a strong relationship with your team members can take your business to a different level. An organization operated by happy individuals and under a healthy working environment would attract and satisfy more clients.
---
Author byline:
Connor Gillivan is currently an Owner of OutsourceSchool.com. He has been building businesses with virtual teams for the past 10 years and recently exited FreeUp.net in 2019. He regularly shares his advice on scaling companies online and has been featured on 200+ websites. He resides in Denver, CO.